FDA 21 CFR 1271
The FDA 21 Code of Federal Regulations 1271 regulates the use of Human Cell, Tissues, and Cellular and Tissue based Products (HCT/P). 1271.10 outlines specific requirements for HCT/Ps to be regulated under section 361 of the Public Health Services (PHS) Act. HCT/Ps falling under section 361 are not regulated by the FDA.
FDA 21 CFR 1271.15 identifies exceptions to the guidelines outlined in 1271.10.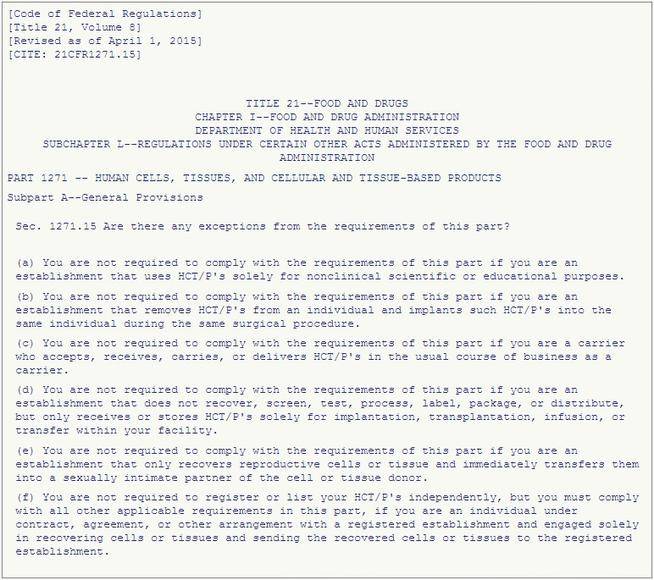 Search our Directory
AABRM Members are not only experts in regenerative medicine but offer a wide range of related products, services and related-procedures in that field. Search our extensive Member Directory to find a Member near you.
Member Directory